Brief Introduction:
MEXC Global is ranked top20 cryptocurrency exchanges, as we as in our resources and communities.
MEXC Global has more than 7million registered users and up to 1million highest daily active users.
Short summary:
The goal of this proposal is the breakdown towards a partnership with MEXC Global & $BALN.
Extended Summary:
This is to secure collaboration with CEX on marketing & new listing that would allow $BALN be more well known around the world
MEXC Global will provide full support to $BALN, as MEXC Global will collaborate together with $BALN community to grow $BALN together as team.
The proposal as below
Request Breakdown:
80,000 USDT
Summary
$BALN will gain listing & marketing support in MEXC Global from but not limited to;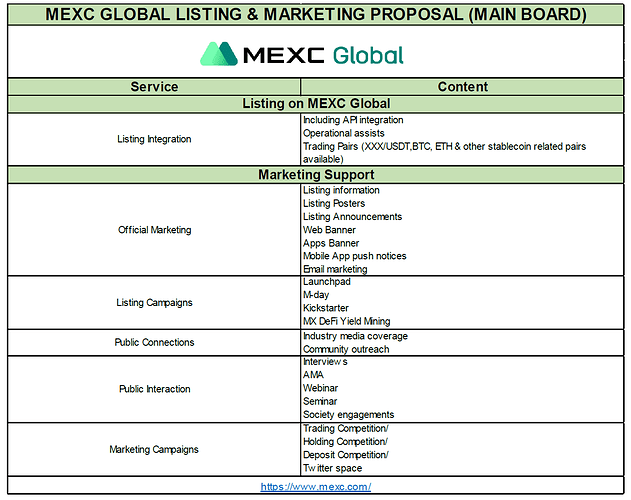 Feel free to leave your thoughts.